I am under the spotlight, for a change... Irish author, Caroline Finnerty, interviews me... (God knows why)!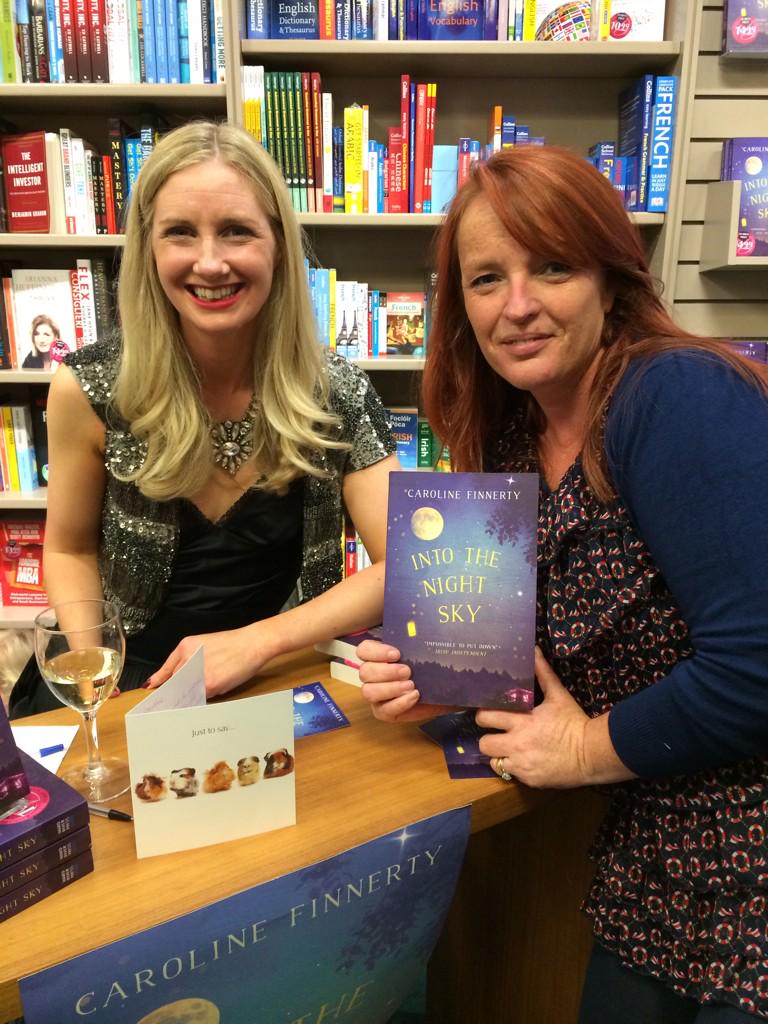 Well hello there *looks around admiringly at the bookshelves* it's so lovely over here, I may never go home.
My name is Caroline Finnerty and if you're wondering what I've done with Margaret (don't worry she's perfectly safe), I thought I would ask her some questions for a change (alright, yes, I'm very nosy). I hope to delve deep and find out what you always wanted to know about Margaret *play Mastermind type music here*
Margaret, tell us something about yourself that we don't know?
I took up figure skating in 2008 and was the only adult in the classes! I was determined to master it though, and lined up every week with the kids and gave it my all. I ended up winning two medals in a competition, while wearing a dodgy black and red velvet skating outfit…. Twirls, drags and crossovers are not as easy as they look by the way ;)
Oooh
that's a nugget if I ever heard one! I'm renaming you Margaret 'Blades' Madden from now on.
You have recently returned to college but what did you do in your previous life?
I worked for British Midland, as a ground hostess, for 11 years. When I started there, it was such a glamorous job. We were trained in the UK, had special designer uniforms made to measure, wore swanky hats and matching lipstick. The free travel was an amazing perk and myself and Declan got to travel to some wonderful destinations. I vividly remember walking through the terminal on my first day, in a group, and young kids pointing and staring,
in awe. It was like a scene from the Leonardo DiCaprio movie, Catch me if you can. Previous to that, I worked for AIB Bank, like Maria Duffy actually.
One of my big questions in this life is how air-hostesses always manage to have perfect hair ???
You are clearly very passionate about books and reading, were you a big reader as a child

?
Oh, hell yeah! I devoured books, much like today. I adored Enid Blyton, Nancy Drew mysteries, and comics were a real novelty. Paper comics. I subscribed to Twinkle first, then Bunty (The Four Marys were a blast) and progressed to Jackie and Smash Hits. Next top was Cosmopolitan, which I read for the articles (well, that's what I told my mother). My first adult Irish book was 'Light a Penny Candle' by Maeve Binchy but I also remember reading the 'Flowers in the Attic' series, by Virginia Andrews. There was a limited selection of YA titles available to us in the 1980s, so that's my excuse!
I loved Virginia Andrew's books too but it's only now I realise how warped they were!
Who would your ideal literary dinner party be (you can choose 5 guests)
Jane Austen; for her wit and dry humour, Donal Ryan; because, hello, he's Donal Ryan, India Knight; she would shake up any dinner party and JoJo Moynes; I love her books and she writes great tweets, and Karin Slaughter, so we could 'disect' the evening ;)
Good list, I would have to try and hide under that table.
What book do you wish you had written?
Contemporary: The Rosie Project by Graeme Simpsion or The Last Days of Rabbit Hayes by Anna McPartlin. Both use humour to mask pain, be it personal or public.
Classics: Pride and Prejudice or Sense and Sensibility. An amazing author, who was well ahead of her time.
The Last Days of Rabbit Hayes is next on my list, I've heard so many good things about it. Anna McPartlin is very talented.
Since you set up your blog BleachHouseLibrary you have become one of the best known book bloggers in Ireland and the UK. What is the best thing about being a blogger/reviewer? And the worst bit?
The best bit is the #bookpost, for sure. You just never know whose words are in those envelopes, and what world you are about to enter. I still buy a ton of books, and will freely admit to being an addict, but my postman tooting the horn of his little white van, as he drives down the lane is the best sound! Postman Mario even drops my book post into the local shop for me, if I'm not there. Small communities are great, like that. Also, Ireland is an overall community, due to its size, so I get to meet most Irish writers, which is amazing.
I have a very similar postman and local shop - the joys of country life!
The worst bit is not having enough hours in the day. Seriously. Between the kids, house, dogs, and full time university, I often forget to eat! I don't watch TV though, so when Declan gets home from work, I head off to my office (my bedroom) and read. Normally I get through about 4 per week, but over school holidays, this could double!
I've said this before and I'll say it again – I think your day has 36 hours in it. Maybe your bedroom is some kind of timewarp Narnia?
Who are your favourite Authors?
Come on, What a question! I would have to bulk these guys together (cheating) for their sheer genius: Donal Ryan, Sebastian Barry, Colm Tóbín and Roddy Doyle. All Irish, all award winning, all writers of the most beautiful, memorable fiction.
If you had to choose just one book to save from your beautiful library, what would it be?
It would have to be my first edition of Rebecca, by Daphne du Maurier. My favourite book of all time!
Wow, we need to hear the story of how this came into your life!
Now for the quick fire round:
Kindle or Paperback?

Paperback (can't put kindle in my library)

Chocolate or crisps?

Crisps (so many flavours, so many calories)

Twitter or Facebook?

Twitter (for book stuff, FB for cute videos and family)

Night on the tiles or night in?

Night in (apart from bookish nights or date night – old age anyone?)

Jane Austen or Charles Dickens?

Jane Austin, 100%. I still find Dickens a bit depressing.
Thanks so much Margaret for being so brave in taking part being and for kindly letting me hijack your blog for a bit as part of #IrishFictionFortnight!
*******************************************
Thanks to Caroline for coming up with this idea! I really enjoyed answering the questions :)
Caroline is the author of 3 novels; In A Moment, The Last Goodbye & Into The Night Sky, as well as compiling an anthology, If I Was A Child Again, all published by Poolbeg Books.
I will be hosting a great giveaway of Caroline's latest book Into The Night Sky, so keep checking back during #IrishFictionFortnight ...